You are in main content
The first 100% plant-based
single-dose coffee capsule
soya-coffee-pod

Soya coffee pod

A perfect combination of coffee with soya drink, offering a unique experience for the palate.

Fast and delicious!

Because you have the right to eat 100% plant-based, we have invented the first single-dose soy drink capsule for coffee makers Dolce Gusto

What stands out

This capsule, in addition to being 100% plant-based, is 100% compostable.

Enjoy the best coffee and the best soya drink, a perfect combination for the palate.

Possible downsides

If you want to balance the flavour of soya and coffee, regulate the amount of water to find the taste that is most to your satisfaction.
Barista´s
corner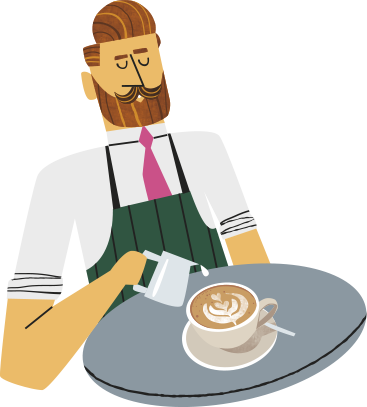 Hi, I'm
Bart
Our Barista edition is a premium plant-based drink alternative. Get yourself a frothy coffee with light foam and a 100% plant-based flavour. The secret to surprise your most demanding clients.