You are in main content
Discover our wide range of 100% plant based drinks
soya-drink

SOYA DRINK

Our soya drink is made using three simple ingredients. Without aromas or flavours. Shall we tell you the secret? When you work with good ingredients, there is no need to add much more.

What stands out

If you are looking for a truly natural drink, we are your best friends: you will not find such a clean recipe because when you do things right you don't need to add anything extra. Long live what is natural!

Possible downsides

If you are no fan of soya flavour, we recommend that you try our flavoured soya range (chocolate, vanilla, coffee), as well as calcium-enriched soya. Don't forget that we also offer you drinks made with other ingredients such as oats, almonds, coconut, peas or rice.

Preparation time: 10 min. low difficulty

A creamy nutritive and restorative shake thanks to the combined properties of fruit, nuts and soya. Save it for a busy morning or a snack when you or your loved ones need a good energy burst. A…

Preparation time: 10 min. low difficulty

Our body stores toxins day by day due to food, environmental pollution and just plain stress. With this cream you will have the perfect ally to eliminate them. It is refreshing, digestive and, of…

Preparation time: 5 min. low difficulty

Amazing and really easy to prepare, this egg-free mayonnaise will serve as the perfect complement to any of your dishes. Whether you are a vegan or not, go ahead and try it!
Barista´s
corner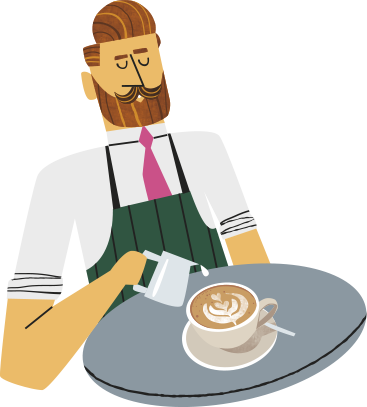 Hi, I'm
Bart
Our Barista edition is a premium plant-based drink alternative. Get yourself a frothy coffee with light foam and a 100% plant-based flavour. The secret to surprise your most demanding clients.