You are in main content
Discover our wide range of 100% plant based drinks
barista-almond-drink

BARISTA ALMOND DRINK

Our almond drink, especially designed for coffee lovers. Try it and discover its spectacular foam and flavour, as in the best cafes.

What stands out

Made with whole almonds, no powders: our flavour speaks for itself. And as always, no added sugars or sweeteners.

Possible downsides

In this drink you will see that we use a stabiliser so that it offers no problems when being mixed with coffee. If you want a purer drink and don't mind renouncing the foam, we recommend using our Almond Just.
Barista´s
corner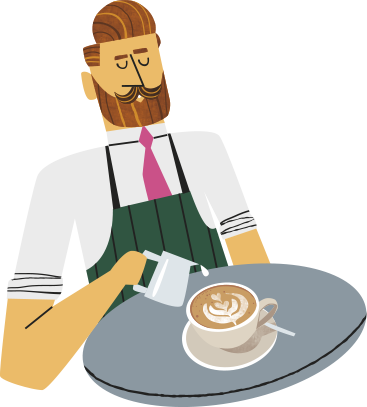 Hi, I'm
Bart
Our Barista edition is a premium plant-based drink alternative. Get yourself a frothy coffee with light foam and a 100% plant-based flavour. The secret to surprise your most demanding clients.